All of us have experienced it at least once. Goods were delivered, yet the payment is still to be received. Where is the holdup? What is the best way to solve this situation?
We offer you our 5 tips on how to deal with defaulters and teach the "payment procrastinators" a lesson. :-)
1. tip – Look before you leap
This idiom extends works both in the real life and the business world. If you still have not received the payment, check if your banking information and the due date are correct. Everybody can make a mistake :-)
2. tip – Grab their attention
If you send your client multiple dull-looking invoices, you cannot expect that he is going to rush to open and pay all of them.  However, you can catch their eye and grab their attention by using an extraordinary envelope. To make your envelopes stand out, get the new premium service package and print them out with your logo in color! Make them stand out even more and print them on recycled paper – they will head and shoulder above the crowd.
3. tip – Invoice comments
We deal with comments on day-to-day basis. Some of them have zero impact on our behavior. Other comments significantly influence our decision. The same goes for invoice comments. If your client is constantly late with the payments, try to include an invoice comment regarding the late payments.
Here is an example of such an invoice comment:
If the invoice is not paid by the due date, the issuer of the invoice reserves his rights to charge the client an overdue interest of 0,05% from the total sum of the invoice for every day that the payment is late.
Or…
The overdue interest rate is equal to the double of the NBS' (Slovak National Bank) discount rate.
This will definitely make the client think twice before he delays his payment.
4. tip – Watch out for the "cat face"
Give the client a call and find out if he has received the invoice. If he did, confront him and asked him why the payment is late. In case of meeting in person, do not give in to emotional blackmail and the people, who still use the "cat face".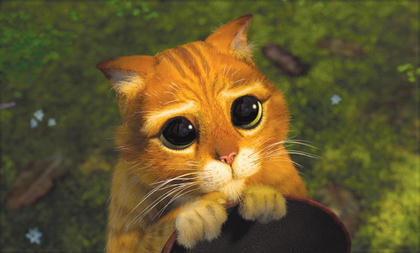 Be wary and get a written confirmation of everything you have been promised. If they promise to pay, be sure to set a precise date.
5. tip – Make it easy for them to pay
Paying for an invoice can take up a lot of time and be stressful. Signing into online banking, filling out all the details and checking if everything is correct is also a reason why someone might delay a payment. Make it easier for your clients to pay and take away the nuisance by letting them pay online. All the necessary details are already filled out and all they need is a simple click, and the invoice is paid. Making it this simple can stop your clients from postponing the payments.
Here is a bonus tip, if everything else fails…
There is only one solution to the constant procrastinators, who avoid your emails and phone calls – mess up their face!