Try our highly rated app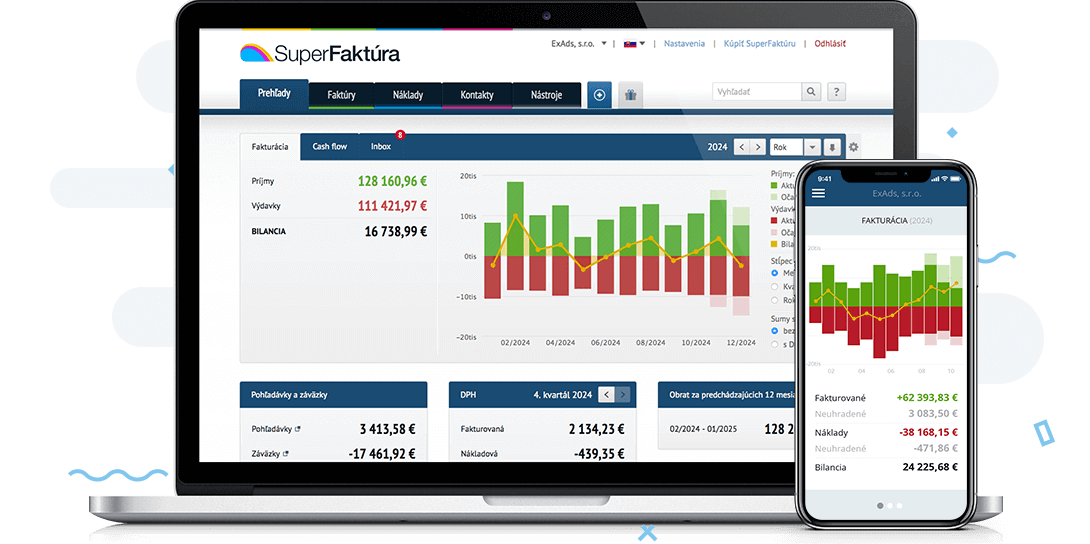 You can issue invoices in SuperFaktura from anywhere, at any time.In addition to our classic browser access, we have prepared a mobile app on your smartphone to keep your invoices in your pocket or purse.
Invoicing from anywhere
Most of us still have a cell phone on hand. That is why you can issue an invoice, or you can edit your order from anywhere without having to quickly search for computer. And you are already in the office, at the client, at home or on the road.


Send without worry
With a few clicks, send the invoice by mail, send via whatsup, messenger, or upload to Google Drive. And when does the client want to send the invoice by post? No problem, thanks to our hybrid mail for you to print the invoice, put it in the envelope and send it.

Keep track
You will no longer miss when the client pays you an invoice, or your colleague uploads the bill for refueling. Thanks to SuperFaktura on your mobile, you will be constantly aware of what is happening in your business.